Rural Cellular Coverage

Monday, May 8, 2023
Doug Dawson | Analysis | CCG Consulting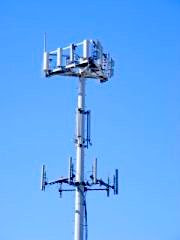 When working in rural areas, I find invariably that any county that has poor rural broadband also has poor cellular coverage. If you plot a 2 or 3-mile circle around the existing cell towers in many counties, it becomes quickly obvious that cell coverage is non-existent in many places. The real cellular coverage in rural areas is drastically different than the national coverage maps that cellular carriers have been advertising for years.
The FCC announced a process to address this issue in October 2020 when it announced the creation of a 5G Fund for Rural America. This will be a $9 billion fund that comes from the Universal Service Fund and that will provide subsidies for wireless carriers to build and equip new rural cell towers. This fund would work through a reverse auction in the same manner as RDOF, with the only bidders in the auction being licensed cellular carriers. The first reverse auction will be for $8 billion, with the rest specifically set aside for tribal areas.

The FCC tried this a few years earlier and abandoned the process when it became obvious that the cellular coverage maps created by the big cellular companies had little to do with reality. As part of that effort, the FCC required cellular carriers to submit maps of cellular coverage as a prelude to launching this fund. The smaller cellular companies all complained that the big cellular company maps were wrong and were aimed at locking them out of the reverse auction. The FCC agreed and canceled plans for the fund until the 2020 announcement.

I haven't been following this issue closely enough at the FCC to understand why it's taking so long to launch the endeavor, but I have to think that mapping is still a primary issue. The FCC has now included cellular coverage in the same BDC mapping process used for broadband. When the new maps were released, there were a lot of public complaints that the new FCC cellular maps still overstate rural coverage.

There is a map challenge process for the public to provide feedback to try to fix the cellular maps by taking speed tests from rural locations – but the process is cumbersome, and it's likely that few people know about it or are providing the speed tests in the specified way. The speed tests must be logged through an FCC app.

There is no question that something like this funding is badly needed. It's hard to justify building rural cell towers and installing radios at a tower that will only see a handful of homes. Remote rural cell sites can't possibly generate enough money to justify the cost of the radios and backhaul, let alone the towers. One of the issues that the FCC is going to have to face is that any subsidy for this issue might need to be permanent if the goal is to keep cell towers operating where few people live.

Poor cell coverage is devastating to an area. There are huge swaths of the country where folks can't reach 911 by cellphone. We can't get serious about smart agriculture without the bare minimum network to provide connectivity. No cell coverage makes it hard to do tasks that the rest of us take for granted.

One of the interesting things about the timing of this effort is how the rural cellular industry will benefit from the BEAD grants. There is no fiber near many of the best spots for rural towers, and the BEAD grants will fund the construction of a lot of fiber in rural areas that could be used to provide backhaul to new cell sites.

Interestingly, one of the things that were missed in creating the BEAD rules was any requirement for BEAD grant winners to provide fiber connectivity to rural cell towers at a fair price. That would have been a good opportunity for these different federal programs to mesh together for the benefit of both wireless and wireline rural broadband. One of the legitimate complaints made by cellular companies is that they are often quoted extremely high prices for broadband connectivity at cell towers – a lot of ISPs look at cell towers as a chance to make a lot of money.

Communities with poor cellular coverage need to keep an eye on this FCC program to make sure that some cellular carrier seeks funding for building in their county. Just like with the BEAD grants, I have no idea if $9 billion is enough to get cellular coverage everywhere – but it is a good start.